Schoolhouse Animal Hospital welcomes you!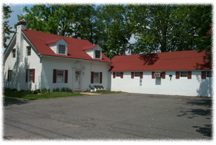 We, the staff, at Schoolhouse Animal Hospital, are dedicated to providing the highest quality in veterinary medical care to all of our patients. We embrace the special bond between people and their pets in an atmosphere of caring and compassion.
We are committed to excellence through ongoing education, personal growth, and teamwork and we encourage pet owners to share their needs, ideas, and feelings with us to create a lasting relationship. We strive to go the extra mile to help our clients, their pets, and our fellow team members.
At this site, you will find information about Schoolhouse Animal Hospital's hospital policies, services, helpful forms to assist you and an extensive Pet Medical Library for you to search for additional information. Feel free to browse through our site. If you want more information, about Schoolhouse Animal Hospital, please go to the Contact Us page and use one of the convenient methods to communicate with us.
Thanks for visiting and we look forward to serving you.

*We are pleased to be able to offer you a competitive online Pharmacy to give you the convience of getting home delivery for many products that we have at the office. Simply click on the link to the right

Please browse our website to learn more about our animal clinic and the services we provide for companion animals in Burlington and the surrounding areas. Read information in our Pet Library, view videos, and find details about upcoming events. Please call our office today at (609)387-0302 for all your pet health care needs..
West Nile Virus
*A recent article (Austgen et al. Experimental Infection of Cats and Dogs with West Nile Virus, EID, Vol. 10, no.1 Jan 2004) in the journal Emerging Infectious ...
Read more ...
Veterinarians say pharmacists change prescriptions without asking
VIN News Service photos Costco is one of a growing number of national chains with pharmacies now filling veterinary prescriptions. In one store in Washington ...
Read more ...
The Wild, the Weird, and the Wacky: Unfamiliar Species
After spending 12 hours on a strange Sunday on emergency call, going back and forth all day between two locations to treat two horses who decided to live, I beg ...
Read more ...